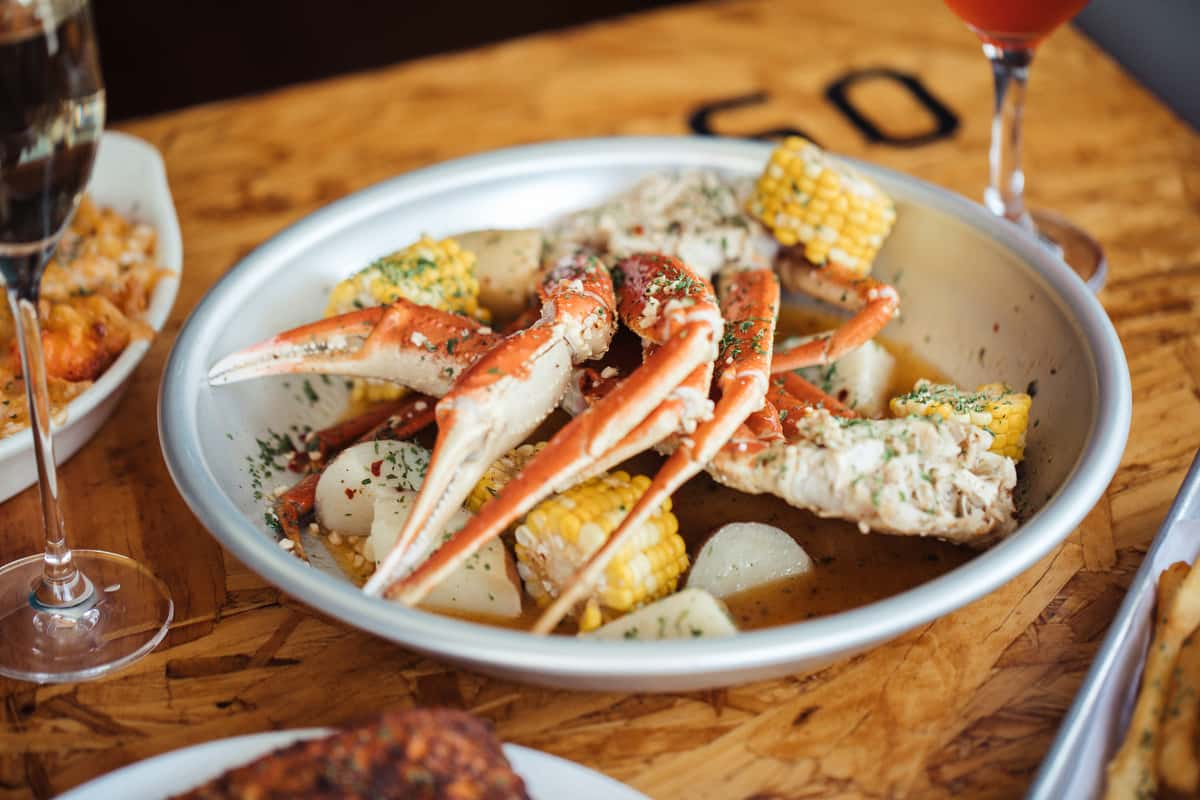 BLEU FIN BAR & GRILL
Stay Awhile.
An upscale seafood dining experience infused with tropical flavors of the Caribbean.
Happy Hours (4-7pm)
$1 Oysters
$ 1 Chicken wings
TACO TUESDAY
3 FOR $11
SHRIMP / LOBSTER / FISH
FAVOR OPTIONS: JERK / GRILL / FRIED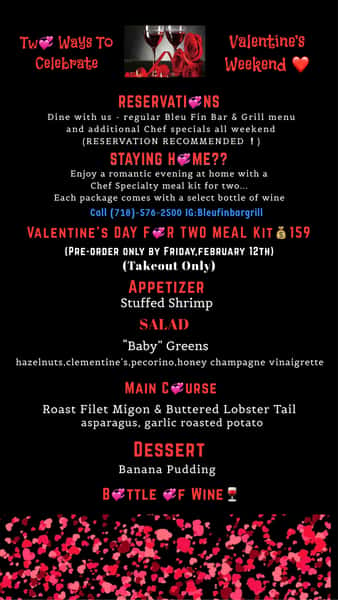 Valentine's Weekend Celebrations
Come Join Bleu Fin and celebrate with your love ones ❤

"Pull up a chair. Take a taste. Come join us. Life is so endlessly delicious."
― Ruth Reichl ❤ ❤
We look forward to serving you.
Join us for locally sourced ingredients in an upscale setting.
Brooklyn, New York
637 Nostrand Avenue
Brooklyn, NY 11216

Hours
Monday - Sunday:
3:00 pm - 10:30 pm